Dr. Allan Joseph
Allan Joseph received his Bachelor's degree from Grinnell College, Iowa. He went to St. Louis University Medical School and completed his residency in Obstetrics and Gynecology in St. Louis. He is board certified and is a fellow of the American College of Obstetrics and Gynecology.
He moved to Augusta in 1999 to practice Obstetrics and Gynecology, to be closer to family. He has received multiple 'Teacher of the Year' awards as a Medical College of Georgia clinical faculty member and numerous other recognitions (America's Best Doctors etc) for
providing Obgyn care. He served at Trinity Hospital as past Chairman of the Department of ObGyn. He believes in treating the individual as a whole and enjoys pregnancy care as well as gynecologic surgery. His surgical interests include laparoscopic surgery, procedures for abnormal bleeding, pelvic floor repair and incontinence surgeries, vaginal surgery and DaVinci Robotic Surgery.
Allan is married to Klara Joseph, and they have two children, Mia and Steven. His interests include travelling, scuba diving, watching movies, triathlons and other sports.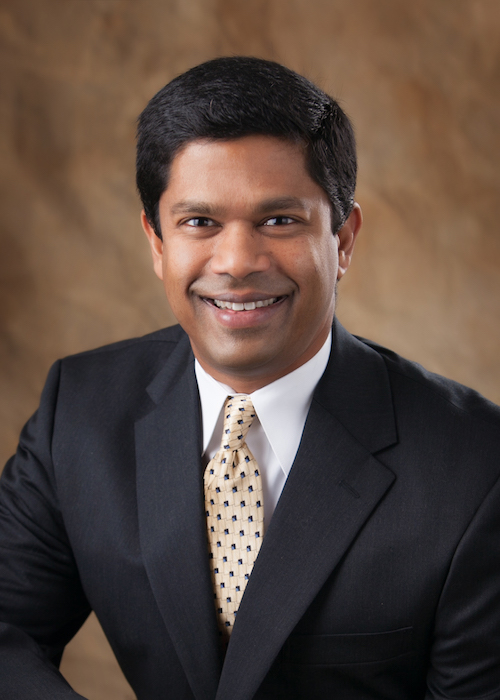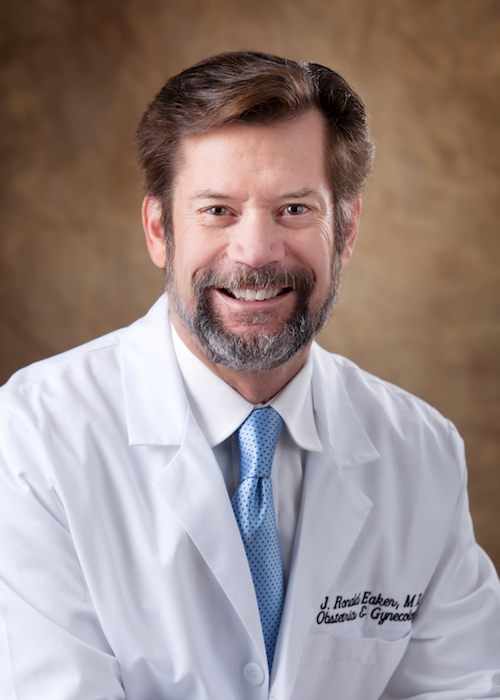 Dr. Ron Eaker
Ron Eaker is an honor graduate from The University of Tennessee Center for the Health Sciences and the Medical College of Georgia. He is board certified in obstetrics and gynecology (since 1988) and a Fellow of the American College of Obstetricians and Gynecologists.
He is past chairman of the department of ob-gyn and Chief-of-Staff at Trinity Hospital. He is a member of numerous medical societies, including the North American Menopause Society, Society of Gynecological Laparoscopy, South Atlantic Ob-Gyn Society, and a clinical advisor to the American Medical Runner's Association. He has received many awards and recognitions including Who's Who in US physicians, and America's Best Doctors. In 1994 he was honored by the American College of Ob-Gyn for his innovative patient education program for menopause.
Dr. Eaker sees and treats all gynecological problems, such as fibroids, pain, infertility, surgery and bioidentical hormone treatment. He is Medical Director of Serotonin Plus Augusta, a weight management service. Responding to the needs of his own patients, in 2001 Dr. Eaker authored "Holy Hormones: Approaching PMS and Menopause God's Way". In July of 2007 Bethany House Publishers released Dr. Eaker's "Healthy Habits for a Fit Family", a simple, scientifically sound, sustainable way to lose fat and gain fitness. His most recent book is "A Woman's Guide to Hormone Health", a comprehensive guide to everything menopause. Dr. Eaker has appeared on numerous local and national TV and radio shows discussing Women's Health Care and conducts several seminars every year on women's health and wellness. His greatest asset, other than his faith in God, is his wife Susan and his two daughters. When he is not working, speaking, sleeping or eating, he is running, having completed over forty marathons, including San Francisco, Chicago and Boston Marathons.
Dr. Laura Lee Rihl Joiner
"I am very excited to be returning to practice medicine in my hometown of Augusta, GA. I enjoy being able to provide all aspects of medical care for my patients from primary care to surgery, if needed. By being able to care for patients through primary care, pregnancy and gynecologic problems, I am able to form long -term relationships developed through this depth of comprehensive care.
I love the variety of the specialty and the relationships I have with my patients. I believe in having an open dialogue with my patients from the beginning. Much of my effort in care is geared to educating my patients about their conditions and the recommended options available. Patients help me develop the best individual treatment plans.
I give my patients the tools they need to become active participants in their medical care. My willingness to listen to my patients helps me develop the kind of relationships with them wherein I can offer treatment plans that will always be highly individualized."
Dr. Joiner is newly returned to the Augusta community. She has been involved in church activities, including choir and children's ministries, volunteer medical clinics, visual arts, dance and taekwondo.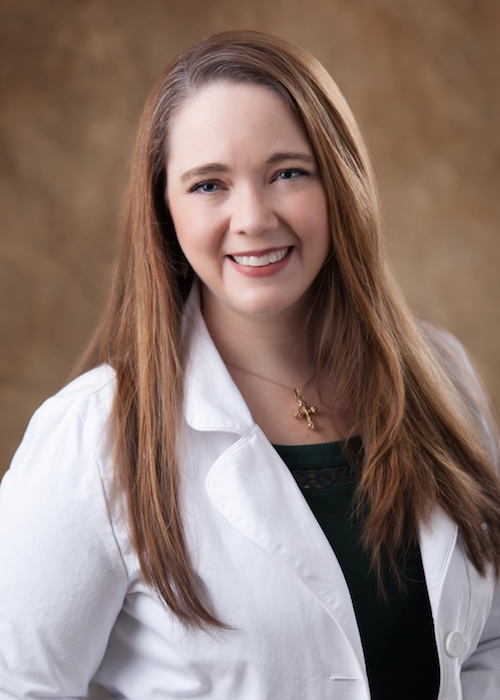 Dr. Natasha Rushing-Smalls
Natasha Rushing-Smalls is a native of Decatur, GA. She has lived in various cities across the east coast but wanted to move back to Georgia to establish her medical practice and be close to her family. She received her Bachelor's degree from Massachusetts Institute of Technology, in Cambridge, MA. She relocated to Augusta from Nashville, TN, where she completed her residency training at the Vanderbilt University Medical Center. She is described as friendly, compassionate, and an excellent listener.
Natasha said, "I grew up in a family of strong women who often neglected themselves for their families. This sparked my interest into the many facets of a woman's life; I found my niche in women's health after seeing the breadth of issues affecting women from primary care, pregnancy, and menopause during medical school. I'm passionate about patient education and empowering women to take control of their healthcare decisions."
In her spare time, she enjoys staying physically active, bicycling, playing with her dog, and spending time with her family. She is also active in her church.
Dr. Tricia Brands
Tricia Brands was born in Columbia, Missouri and lived in Jackson, Mississippi until age 13 when her family relocated to Augusta. She graduated from Greenbrier High School after which she left Augusta for a brief 4 years to attend the University of Georgia in Athens. After graduating with a Bachelor's degree in Biology, she returned to Augusta for her medical school training at the Medical College of Georgia. It was during this time that Tricia discovered her passion for women's health. Following medical school, she completed a residency in Obstetrics and Gynecology, also in Augusta, at Augusta University Medical Center.
Tricia and her husband Bryce are parents to two beautiful children, Sadie and Knox. They are fortunate to have a large family in Augusta, and in her spare time Tricia enjoys spending time with her family and close friends in the area. She also loves reading, playing with her two corgis, and exploring Augusta and traveling to nearby destinations.
Tricia is thrilled to have the opportunity to serve the women of Augusta and join such a wonderful group of physicians at Women's Health of Augusta.