Dr. Allan Joseph
Allan Joseph received his Bachelor's degree from Grinnell College, Iowa. He went to St. Louis University Medical School and completed his residency in Obstetrics and Gynecology in St. Louis. He is board certified and is a fellow of the American College of Obstetrics and Gynecology.
He moved to Augusta in 1999 to practice Obstetrics and Gynecology, to be closer to family. He has received multiple 'Teacher of the Year' awards as a Medical College of Georgia clinical faculty member and numerous other recognitions (America's Best Doctors etc) for
providing Obgyn care. He served at Trinity Hospital as past Chairman of the Department of ObGyn. He believes in treating the individual as a whole and enjoys pregnancy care as well as gynecologic surgery. His surgical interests include laparoscopic surgery, procedures for abnormal bleeding, pelvic floor repair and incontinence surgeries, vaginal surgery and DaVinci Robotic Surgery.
Allan is married to Klara Joseph, and they have two children, Mia and Steven. His interests include travelling, scuba diving, watching movies, triathlons and other sports.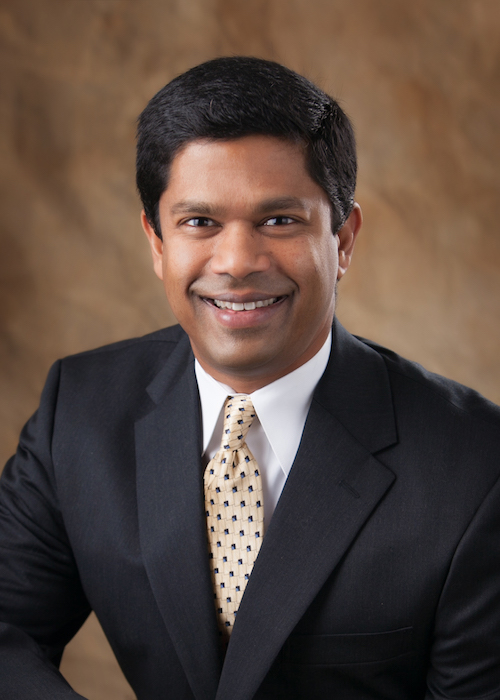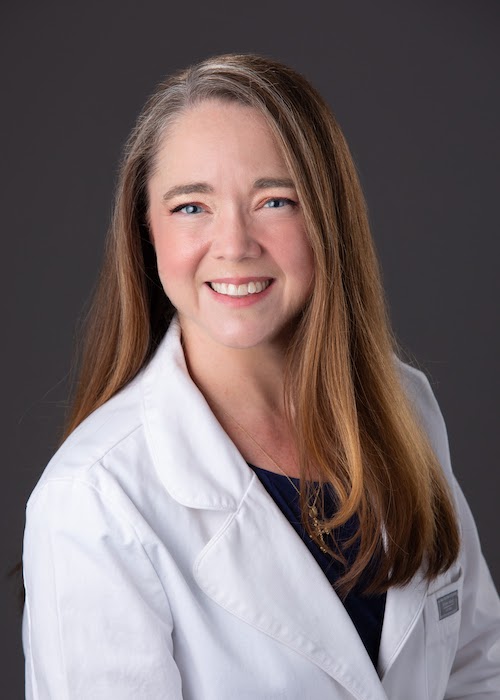 Dr. Laura Lee Rihl Joiner
Dr. Joiner was born and raised in Augusta, Georgia.  She and her husband are high school sweethearts and are both honors graduates of Westminster Schools of Augusta.  After graduating at the top of her class from Sweet Briar College as a dual major in Chemistry and Modern Dance, she went on to attend the Medical College of Georgia in the Army's Health Professions Scholarship Program. She went on to do her residency as an active duty Army captain in the San Antonio Uniformed Services Health Education Consortium.
After residency, Dr. Joiner served her country at Ft. Sill, Oklahoma.  During her active duty time, she deployed for 6 months to Baghdad in support of Operation Iraqi Freedom where she practiced combat medicine.  She ultimately served as chief of the OB/GYN Department at Ft. Sill, earned many honors during her active duty service, and ultimately earned the rank of Major before being honorably discharged.
After her time in the Army, she was granted a faculty appointment at the University of Alabama, Birmingham. While she was in practice at UAB she served as the chief of the OB/GYN department at the Birmingham VA Medical Center and as the chief of the residency's continuity clinic. In her time at UAB she was promoted to the Associate Professor level.
Dr. Joiner and her family moved home to Augusta in late 2012 and she began her practice with Women's Health of Augusta in 2013. She practices full scope OB/GYN but has special interests in general obstetrics, abnormal uterine bleeding, fibroid management, minimally invasive surgery, and pediatric and adolescent gynecology.  She is trained in daVinci robotic surgery to include single site hysterectomies.
She became Augusta's first ABOG certified Pediatric and Adolescent Gynecologist in October of 2018. She has had her general OB/GYN board certification since 2005.
In her career, Dr. Joiner produced a number of publications, and has earned numerous honors including being listed as one of Augusta's best doctors by the Augusta Magazine, as well as numerous teaching awards over the years stemming back to her time as a resident. You can often see her working with medical students and residents, however, she feels her most valuable teaching role comes in educating her patients about their bodies.  "I want to give my patients all the tools I have at my disposal so they can actively participate in their healthcare decisions."
Dr. Joiner and her husband, Brad, have been married since 1996.  Dr. Joiner is proud of her husband, Brad, who is a teacher at Westminster. They have three children who are in high school and college. When not working, Dr. Joiner is active with her church having served in children's ministries, with Medical Campus Outreach, and the Chancel Choir.  She volunteers with Westminster's Fine Arts and the running programs.  She loves to stay active and has participated in dance, taekwondo, and running sports.  Most of all, she loves spending time with her family.
Dr. Natasha Rushing-Smalls
Natasha Rushing-Smalls is a native of Decatur, GA. She has lived in various cities across the east coast but wanted to move back to Georgia to establish her medical practice and be close to her family. She received her Bachelor's degree from Massachusetts Institute of Technology, in Cambridge, MA. She relocated to Augusta from Nashville, TN, where she completed her residency training at the Vanderbilt University Medical Center. She is described as friendly, compassionate, and an excellent listener.
Natasha said, "I grew up in a family of strong women who often neglected themselves for their families. This sparked my interest into the many facets of a woman's life; I found my niche in women's health after seeing the breadth of issues affecting women from primary care, pregnancy, and menopause during medical school. I'm passionate about patient education and empowering women to take control of their healthcare decisions."
In her spare time, she enjoys staying physically active, bicycling, playing with her dog, and spending time with her family. She is also active in her church.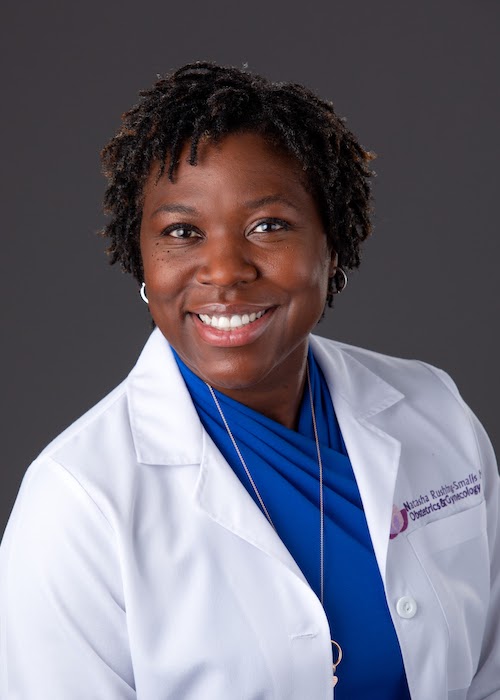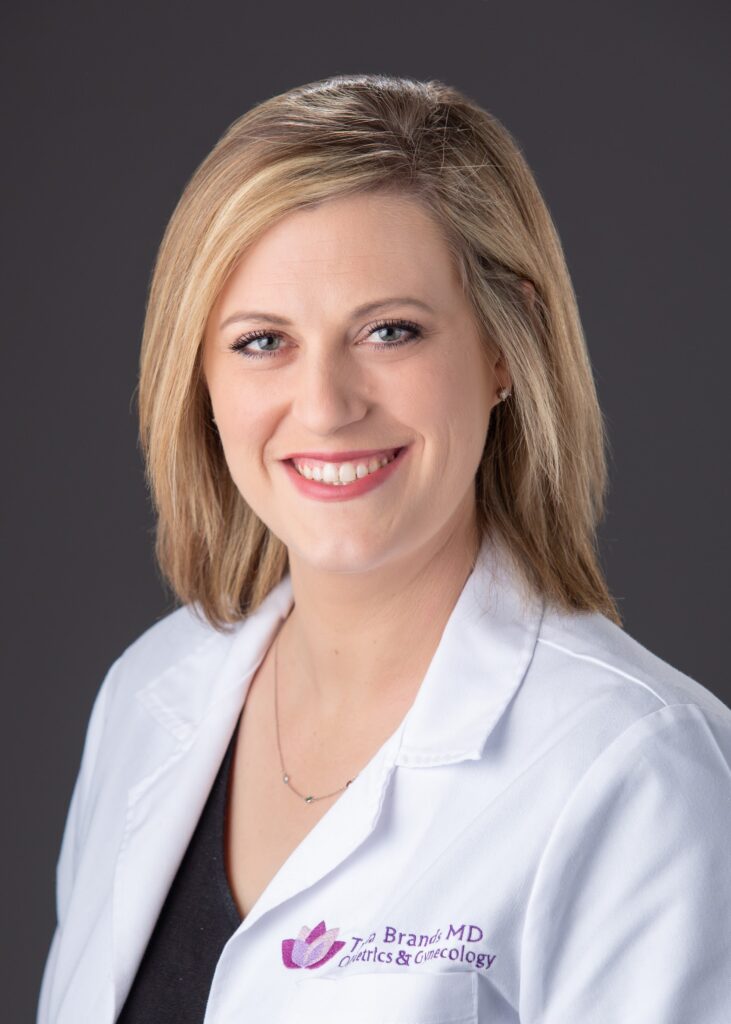 Dr. Tricia Brands
Tricia Brands was born in Columbia, Missouri and lived in Jackson, Mississippi until age 13 when her family relocated to Augusta. She graduated from Greenbrier High School after which she left Augusta for a brief 4 years to attend the University of Georgia in Athens. After graduating with a Bachelor's degree in Biology, she returned to Augusta for her medical school training at the Medical College of Georgia. It was during this time that Tricia discovered her passion for women's health. Following medical school, she completed a residency in Obstetrics and Gynecology, also in Augusta, at Augusta University Medical Center.
Tricia and her husband Bryce are parents to two beautiful children, Sadie and Knox. They are fortunate to have a large family in Augusta, and in her spare time Tricia enjoys spending time with her family and close friends in the area. She also loves reading, playing with her two corgis, and exploring Augusta and traveling to nearby destinations.
Tricia is thrilled to have the opportunity to serve the women of Augusta and join such a wonderful group of physicians at Women's Health of Augusta.
Dr. Alexandra Shurling
Originally from the Chicago area, Dr. Shurling grew up in metro Atlanta. She attended The University of Georgia where she completed a Bachelor of Arts in Spanish and a minor in Biology, graduating in 2011. She went on to attended the Medical College of Georgia at Augusta University where she obtained her Doctor of Medicine in 2015. While in medical school, she served as the class Vice President of Community Service, and was elected President of the Gold Humanism Honor Society for MCG. In 2019, she completed her residency in Obstetrics and Gynecology at the Medical College of Georgia at Augusta University in Augusta, Georgia.  During residency, she was awarded the Intern of the Year Award in 2016 and selected as one of the top resident educators in 2016 and 2017. Since 2019, Dr. Shurling has been in private practice with Greenwood Obstetrics and Gynecology, P.A. in Greenwood, South Carolina.  She is excited to return home to Georgia.  She is board certified by the American Board of Obstetrics and Gynecology and a Fellow of American College of Obstetrics and Gynecology. She is married to Rich Shurling and together they have a daughter named Charlotte and a son named Stribling. In her free time, she enjoys time on the lake, reading, and endless games of fetch with her lab-mix Luna.