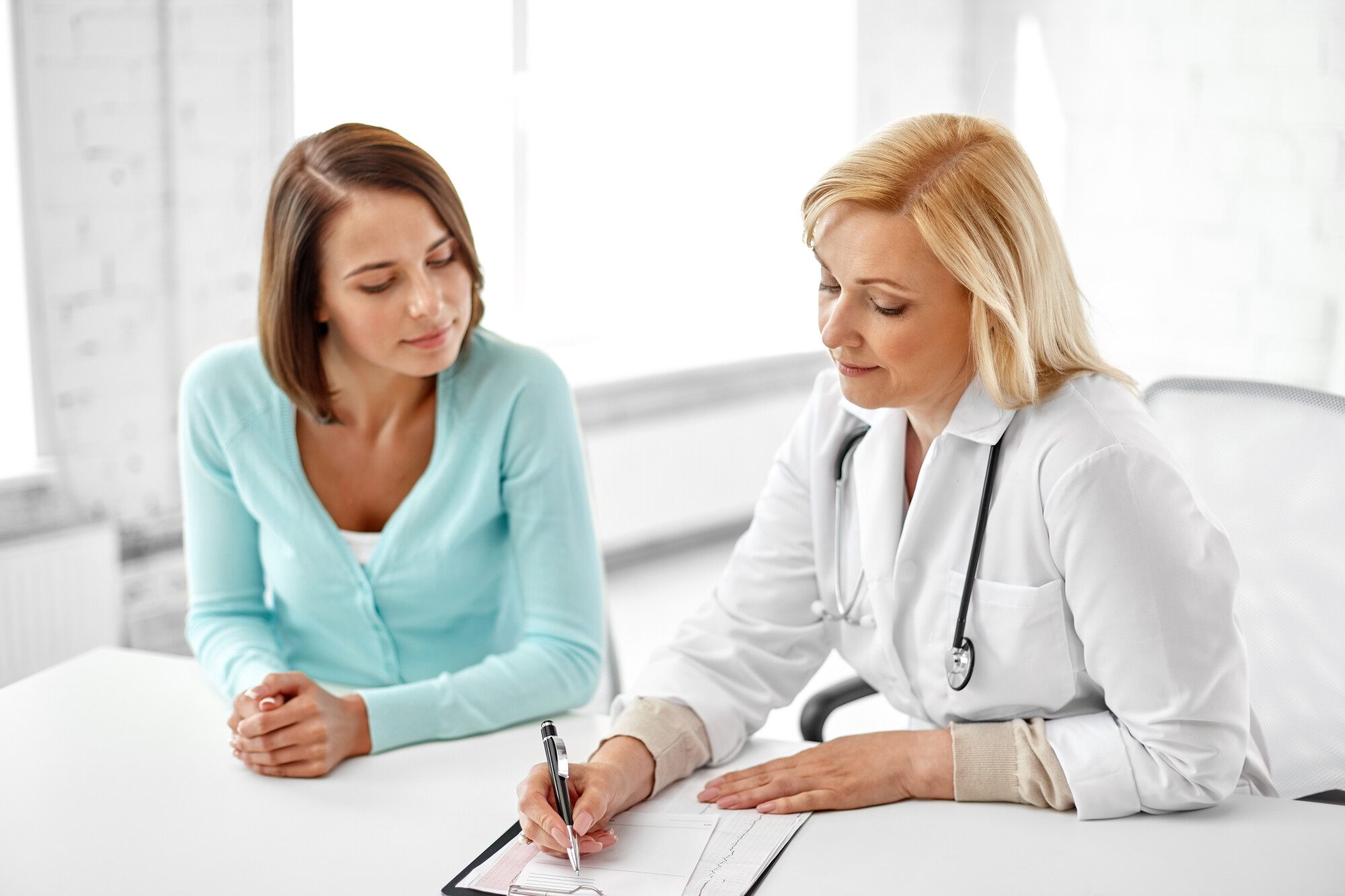 The Benefits of Regular Obstetrics and Gynecology Check-Ups
According to data, cancer is still the second-leading cause of death affecting women aged 40 to 79. Experts expect up to 2 million new cancer diagnoses in 2023 alone.
Going for a well-woman check-up is extremely important the older you get. Having a regular screening means you can detect if anything is developing early enough to treat it.
For many, this detection could mean the difference between life and death. Finding a gynecologic oncologist you're comfortable with and can build a medical relationship with is essential.
Keep reading if you need more convincing that regular obstetrics and gynecology check-ups are necessary. We're giving you a list of benefits you can gain.
1. Build a Medical Relationship
When listing the benefits of regular obstetrics and gynecology check-ups, one of the first that comes to mind is building a medical relationship with your gynecologic oncologist. When you regularly see the same doctor, you can get to know one another over time, and they can become familiar with you and your medical history.
Having a good relationship with your doctor means you can feel comfortable asking questions you may otherwise have been shy to ask. It's essential to remember that asking questions is a critical element in your health, so never feel you can't ask any.
2. Get Essential Screenings
Another benefit of regular obstetrics and gynecology appointments is you get important health screenings. The tests you can access will depend on your genetics, medical history, age, etc. However, knowing beforehand which screenings you need is proactive.
There are several vital screenings women should get at various stages of life. They can include:
A breast examination
Pelvic examination
Pap smear
Urine Sample
HPV testing
Mammogram
Some may only be accessible after you pass a particular age mark. For example, mammograms are typically only offered to women over 40 unless the doctor feels it's necessary earlier.
3. Get an Overall View of Your Health
Like any other doctor, regularly visiting your gynecologic oncologist can help give you a baseline of your overall health. Your doctor will do this over time, where you will undergo screenings and other check-ups like a gynecological exam.
Over time, your gynecology doctor will be able to get an overall picture of your health. This helps them catch any medical problems early, which may mean they can treat them successfully. If you only visit your gynecology doctor once every ten years, you may only detect disease by the time it's beyond treatment.
4. Detect and Manage Menopause
Another reason to visit your gynecology doctor regularly is to track and manage your period. For example, a visit to the gynecology office is needed if your period is too heavy or irregular.
With advanced gynecology, your doctor can detect changes in your body that may affect your period—for example, the onset of menopause. Menopause can be highly uncomfortable for women, so a check-up can be a way to seek treatment.
5. Get Factual Nutritional Info
When pregnant, visiting your obstetrics practitioner is essential to get the correct information about infant nutrition. Becoming a mother can be overwhelming, so having help can make a significant difference in your parenting experience.
By visiting your obstetrics doctor, you can ask as many questions as you need about feeding your baby once they're born. They can advise you about what's best for feeding your infant. If you can't or don't want to breastfeed, your doctor can advise you on the formula you can use and how to ensure your baby gets all the nutrients and vitamins they need to grow.
Pro Tip: Remember, "fed is best" for infants, so there is no need to feel judged if you're not breastfeeding
6. Stay Updated With Vaccinations
Another benefit of regular well-women visits is staying updated with vaccinations. If you're not pregnant, you can get several vaccines, and your doctor will have access to them. For example, they will be able to administer the following vaccines, so long as you're not pregnant:
HPV vaccine
Influenza vaccine
Staying up-to-date with your vaccinations means staying protected from illnesses and diseases like tetanus, diphtheria, and whooping cough. If you need help determining your vaccinations, your medical provider can advise you based on your history.
7. Track Baby Development
When you're pregnant, another benefit of going to the obstetrics doctor is the ability to track your baby's development. Your medical provider will have access to machines that can adequately scan your uterus to ensure the fetus is healthy.
Fetal development changes happen so rapidly that scheduling a regular visit with your obstetrics doctor helps you stay updated on their growth progress. You can also detect problems inside the womb by being regularly scanned and checked.
8. Develop A Pregnancy Plan
As you progress in your pregnancy, you must research more information than before. You want to ensure you have time to create a personalized plan that works for you and your doctor.
Having nothing planned by the time the baby arrives can result in a birth where you feel out of control. This can add unnecessary stress to the mother during an already challenging time.
Your obstetrics doctor can advise which prenatal classes to take, such as a Lamaze class focusing on breathing and pain management. Knowing techniques that can help ease the discomfort of childbirth is worthwhile learning before the time arrives.
Stop Skipping Your Gynecology and Obstetrics Visits
Taking care of yourself while you're pregnant or as you age is essential if you want a healthy baby and a healthy you. Regularly visiting the gynecology doctor is recommended because you can receive crucial screenings, track and manage your period and menopause symptoms, stay up to date with the latest vaccines, and build a solid medical relationship with your provider. By visiting your obstetrics doctor, you can track your baby's development, get nutritional advice, and create a personalized pregnancy plan.
If you've been putting off your visit, why not book an appointment with us today? We offer top-quality services from pregnancy and prenatal care to menopause care.